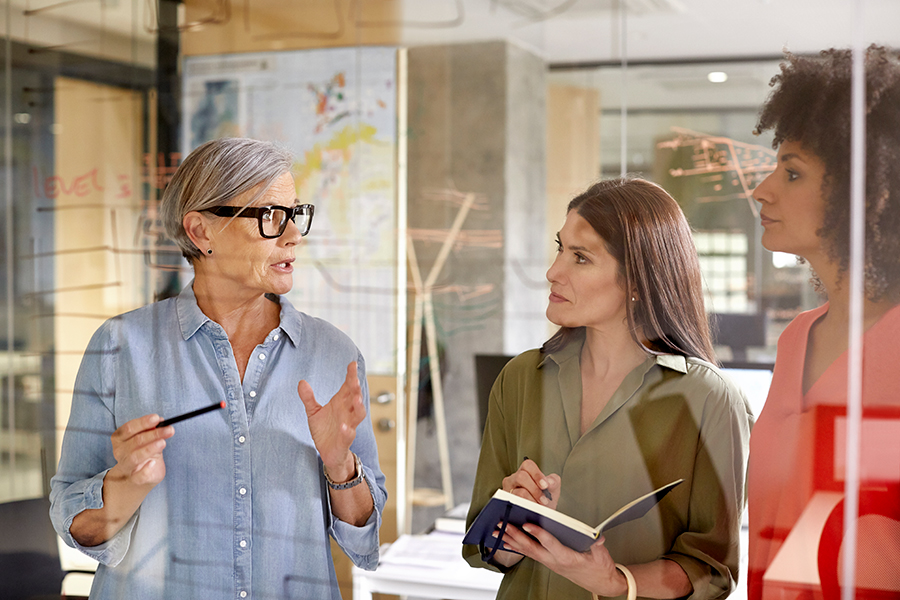 Older Americans feel their generation is discriminated against in the workplace and consider their own age to be a detriment when looking for a job. Additionally, about a fifth of workers age 50 and older feel they have been passed over for promotion or raises due to their age.
The 2019 Working Longer Survey explores the public's view on age diversity in the workplace given the trend toward delayed retirement.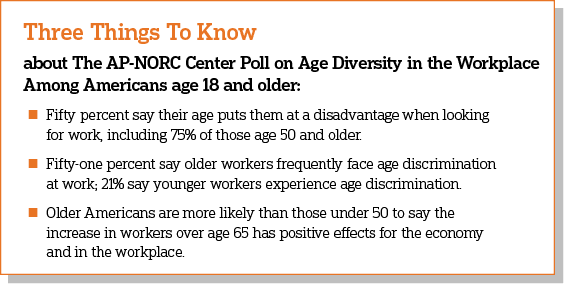 This trend of workers remaining on the job past the traditional retirement age of 65 is beneficial to the national economy according to 45% of Americans, and 39% say it's good for workers in general. Among workers who have observed this trend in their own workplaces, nearly half say having more seniors at work is good for the culture of their workplace and the quality of work, and a third consider it good for their own career.
People age 50 and older are generally more enthusiastic about the increase in older people in the workplace than are younger people, particularly about its effect on their own career.
The nationwide poll was conducted February 14-18, 2019, by The Associated Press-NORC Center for Public Affairs Research with funding from the Alfred P. Sloan Foundation, using the AmeriSpeak Panel®, the probability-based panel of NORC at the University of Chicago. Online and telephone interviews using landlines and cell phones were conducted with 1,423 adults. The margin of sampling error is plus or minus 3.7 percentage points.