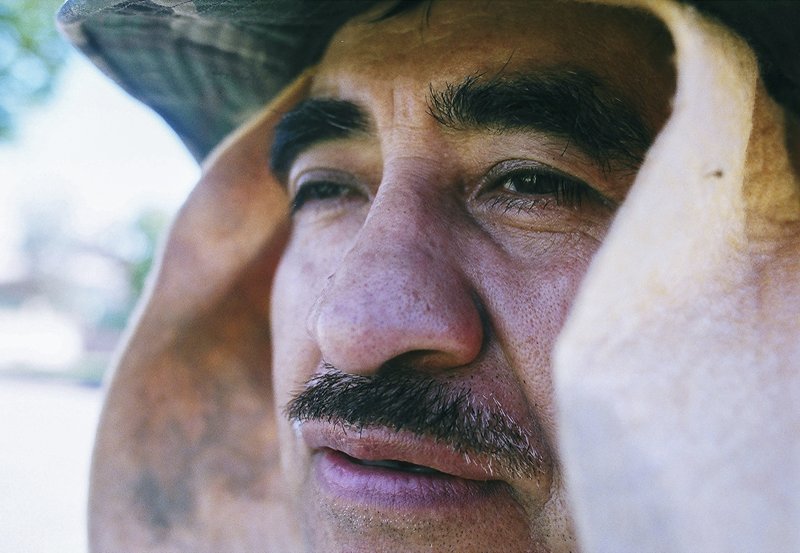 CHICAGO (AP) — Suddenly jobless and with small children to support, Jose Victor Camargo without hesitation cashed out a retirement account he had with his former employer.
That was more than a decade ago, and the father of three used the money to pay for rent and stay afloat until he found another job. "We are always in need, so I used the money," he said in Spanish. "We were struggling. We tried to make the money stretch."
An Associated Press-NORC Center for Public Affairs Research poll found that older Latinos are more likely than older whites or older blacks to say they've had to withdraw or borrow money from a retirement account — 34 percent for Latinos compared with 24 percent for whites and 25 percent for blacks.
A third of all respondents who said they withdrew money from a retirement account indicated they used the money to pay monthly bills including rent and utilities, the poll found.
Camargo, 60, is now working in a restaurant earning California's minimum wage. While it's difficult for him to save for retirement, he is making an effort to keep his new 401(k) account intact. But more than half of his income goes to pay for rent and the rest goes to cover basic expenses, making it almost impossible to plan for retirement.
"We are living check to check," he said. "I wish I could save more but I don't have enough."
Ernest Gonzales, sociology professor at Boston University, said many Latinos don't have any savings, which means an unforeseen event, such as job loss or medical emergency can be devastating.
"Latinos are using retirement accounts for emergencies," said Gonzales, who has done research on aging and economic disparities.
Gonzales said the problem goes beyond poor financial literacy and planning. Pay disparity plays a big role in Latinos' ability to save, because their paychecks often barely cover living expenses. Hispanic men earn 69 percent of white men's earnings in 2015, according to the Pew Research Center.
Only 1 in 3 native-born and immigrant Latinos has a retirement plan through their employers, in large measure because these workers are often employed in jobs that don't provide retirement plans, such as low-wage service jobs.
But even if an employer offers a savings plan the participation rate is still lower, 44 percent, compared to 60 percent for white or black workers, according to a 2008 report by the Employee Benefit Research Institute.
Gonzales said making contributions to retirement accounts automatically rather than as an option would increase participation rates. He said economically vulnerable workers, Latinos among them, would benefit from financial literacy classes in order to help them save for retirement. In his research, he finds that the best way to teach those skills is by having group classes or informal seminars. These teaching styles increase participation rates.
"We can have an argument about personal responsibility but it has societal repercussions," he said, about the lack of savings for retirement among this population. "Financial hardships lead to a great deal of stress especially among women. That stress has significant health consequences."
He said he believes making sure the aging communities are doing well is a social responsibility.
"We aren't doing a good job," he said. "It raises the question about the role and responsibility of government and employers."
The survey was conducted Feb. 14 through March 13 by The Associated Press-NORC Center for Public Affairs Research with funding from the Alfred P. Sloan Foundation.
It involved interviews in English and Spanish with 1,683 people aged 50 and older nationwide who are members of NORC's probability-based AmeriSpeak panel, which is designed to be representative of the U.S. population. It includes oversamples of 332 African Americans and 308 Hispanics. Results from the full survey have a margin of sampling error of plus or minus 3.0 percentage points.
___
EDITOR'S NOTE — Maria Ines Zamudio is studying aging and workforce issues as part of a 10-month fellowship at The Associated Press-NORC Center for Public Affairs Research, which joins NORC's independent research and AP journalism. The fellowship is funded by the Alfred P. Sloan Foundation.
___
Online:
AP-NORC: http://www.apnorc.org/